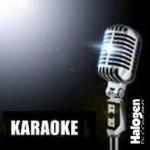 Karaoke
Dec 09, 2013 Mondays 9PM
Monday nights is Karaoke Madness at O'Flannigan's Pub with our host Riaz. Choose your song, sign up and show us how you to can sing like a Rockstar!

DANCE-OKE
Dec 03, 2013 Tuesdays 9PM
So you think you can Dance?! Tusday night is Dance-oke at O'Flannigan's Pub with our host Riaz. Let him know the song you need, hop up on stage and bust a move! Exactly like Karaoke, except instead of singing, dance!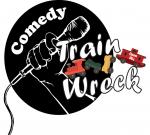 Stand-Up Comedy
Dec 04, 2013 Wednesdays 9pm
Train Wreck Comedy has been at O'Flannigan's Pub for OVER three years on Wednesday nights, featuring local professional and amateur comedians plus, some of the best talent in Canada and south of the boarder, on their professional feature nights. For only $5 each and every week, why would you come out and enjoy some laughs with you friends. For more info on what's coming up make sure to check out www.trainwreckcomedy.com or follow on Facebook at www.facefook.com/Train WreckComedy


Open Mic
Dec 05, 2013 Thursdays 9:00PM
Thursday nights is Open Mic night at O'Flannigan's Pub with our host Riaz. Bring your instruments, sign up with Riaz then hit the stage and jam out your own original or cover music.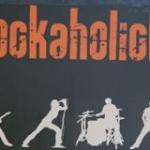 ROCKAHOLICKS
Dec 06, 2013 9:00 PM
Four piece band out of Kelowna, playing everything from classic rock to todays current hits. Famale vocals with guitar, bass and drums.

CHUCK NORRIS BAND
Dec 13, 2013 9:30pm


Papa Wheely
Dec 20, 2013 9:00pm
This weekend on our stage!
One of the hotest cover bands in Okanagan!
http://papawheelyband.com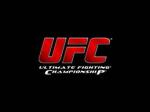 LIVE UFC PPV # 168
Dec 28, 2013 5pm
Live on Pay Per View at O'Flannigan's Pub
Prelims star at 5pm.
PPV start at 7pm.
No Cover!
http://ufc.com

New Years Eve Party!
Dec 31, 2013 8:00pm
Bring in the New Year with O'Flannigan's!
Featuring Live music : Radio Lifeline
Party Favours* Champagne toast * Prizes
Doors open at 8pm
Tickets $10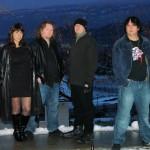 Radio Lifeline
Nov 29, 2013 9PM
This weekend live on our stage!
Radio Lifeline plays a variety om music to suit any event demographic. They bring an energenic performance with a male and female lead singer. This element brings a diversity to material the can do; Country , Rock, Classic Rock and Pop music.
http://airwavesmusic.ca/djs-and-musicians/radio-life-line/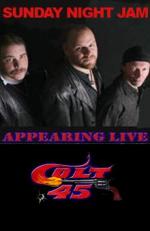 Colt 45
Jan 03, 2014 9:00PM
Live on our stage Friday & Saturday!
Kelowna's hotest Pop & Classic Rock cover band.
You will dance your pants off!

Wild Son
Jan 24, 2014 9:00PM
Live on our stage!
Made up of multi-instrumentalists. Wild Son are an extremely talented three-piece band. Their sound is polished and exciting. Bands movement inducing style as "folk rock electric/acoustic with dance groove sensibilities."http://wildson.ca/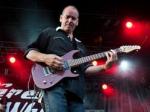 Jimmy Leguilloux Band
Jan 31, 2014 9:30pm
Live in our stage
One of BC most talented guitarists and bands from out of the Okanagan!
http://myspace.com/jimmylegs


When you want to take the party home ...
O'Flannigan's Liquor Store is right next door
Click for details.

O'Flannigan's is located in the
Royal Anne Hotel Complex.
Click for details.


Monday from 4PM
Bacon & Cheddar Sliders
Only $6.99
Tuesday from 4PM
O'Flannigans Burger & Beer
Only $9.99
Wednesdays & Thursdays from 4PM
.35 Cent Appy Night
Dry Garlic Ribs, Prawns, Chicken Wings
Friday
Sirlion Steak Sandwich all day
Only $9.99
Saturday
New York Style Hash 11:30am - 3:00pm
Only $8.99
Personal Flat Bread Pizza from 4PM
Only $6.99
Steak & Eggs from 4PM
Only $9.99
Daily
Steak & Eggs
11:30am - 2:00pm
Live Music Every Friday and Saturday