Open Mic Night
Apr 25, 2013 9:00PM
Every Thursday Night!
With our New host Riaz Virani
New Feature artist every week!
No cover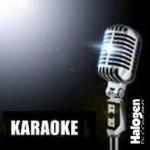 Industry Mondays with Karaoke & Music Trivia
Apr 29, 2013 9PM
Every Monday at O'Flannigan's Indutry night with Karaoke & Music Trivia.
Prizes to be won!
Parties and Groups are welcome!
No cover

Wild Son
May 10, 2013 9:00PM
Live on our stage!
Made up of multi-instrumentalists. Wild Son are an extremely talented three-piece band. Their sound is polished and exciting. Bands movement inducing style as "folk rock electric/acoustic with dance groove sensibilities."http://wildson.ca/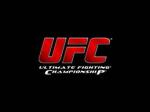 LIVE UFC PPV # 160
May 25, 2013 5pm
Live on Pay Per View at O'Flannigan's Pub
Prelims star at 5pm.
PPV start at 7pm.
No Cover!
http://ufc.com

Papa Wheely
May 17, 2013 9:00pm
This weekend on our stage!
One of the hotest cover bands in Okanagan!
http://papawheelyband.com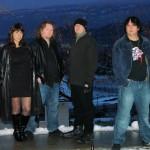 Radio Lifeline
May 24, 2013 9PM
This weekend live on our stage!
Radio Lifeline plays a variety om music to suit any event demographic. They bring an energenic performance with a male and female lead singer. This element brings a diversity to material the can do; Country , Rock, Classic Rock and Pop music.
http://airwavesmusic.ca/djs-and-musicians/radio-life-line/

Stone Iris
May 28, 2013 8:00 PM
Western Canadian Tour 2013
Live on our stage! Stone Iris brings a high energy, interactive show, driven by groove and garanteed to make you move. http://www.stoneiris.com
No Cover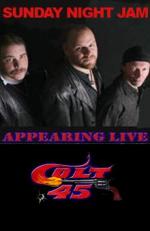 Colt 45
May 31, 2013 9:00PM
Live on our stage Friday & Saturday!
Kelowna's hotest Pop & Classic Rock cover band.
You will dance your pants off!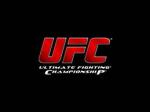 LIVE UFC #161 PPV
Jun 15, 2013 7:00PM
Live on PPV!
Prelims start at 5pm. Pay Per View start at 7pm.
No Cover
http://ufc.com


When you want to take the party home ...
O'Flannigan's Liquor Store is right next door
Click for details.

O'Flannigan's is located in the
Royal Anne Hotel Complex.
Click for details.


Monday from 4PM
Bacon & Cheddar Sliders
Only $6.99
Tuesday from 4PM
O'Flannigans Burger & Beer
Only $9.99
Wednesdays & Thursdays from 4PM
.35 Cent Appy Night
Dry Garlic Ribs, Prawns, Chicken Wings
Friday
Sirlion Steak Sandwich all day
Only $9.99
Saturday
New York Style Hash 11:30am - 3:00pm
Only $8.99
Personal Flat Bread Pizza from 4PM
Only $6.99
Steak & Eggs from 4PM
Only $9.99
Daily
Steak & Eggs
11:30am - 2:00pm
Live Music Every Friday and Saturday